Dear Families of Year Four
Thanks again for your support this Semester in events such as
* 5km Charity Walk
* Coming to our assembly and Yr 4 Mass
* Supplying Sacred Day Resources and 'manning' stalls
* ... and other Year Four pursuits
Our students had a great time at Ursula Frayne College recently viewing the musical 'Oliver' starring ex-students Joshua Louis and Stephanie Valenti. This musical sort of explains the economic struggle in England at the time and was the precursor to events of the First Fleet which we have studied and 'time-lined' in class.
EXCURSION (Thursday 30 June)
In a few weeks time we'll go further back in history as we visit the
Western Australian Museum - Shipwreck Galleries
in Fremantle. Excursion notes will be coming home in the next few days with all the necessary details.
We'd love to have parents join us for this one and look after a small group of students for the day.
If you can join us just fill in the appropriate part on the reply slip.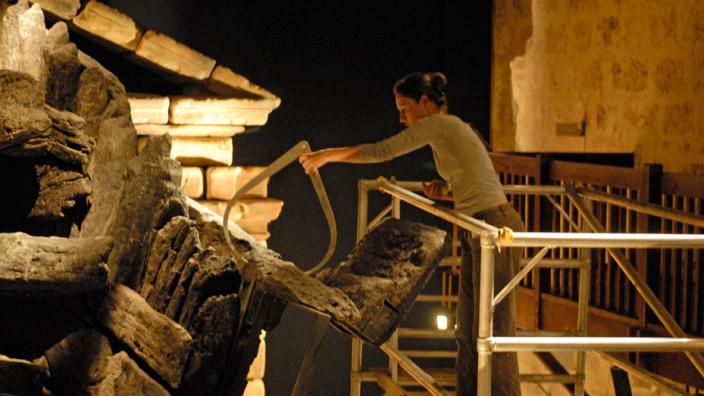 MS WIRYADINATA NEWS
Ms W and bub are doing well and Ms W says "Hello" to all. No doubt she'll catch up with us all next semester for 'news' in the classroom!!
Ms W baby was born on 7 june 2016. Weighing 2.92 kg, her name is Emeline Arya Tan. Mummy and baby doing very well, just very tired and sleepy.
HOLY COMMUNION
This Sunday 26 June, at the Sacred Heart Parish 10.00am Mass, our own Talia Cappelluti and Meghan Hayward are receiving the Sacrament of Holy Communion for the first time. They have both studied the Sacrament after school in the Year 4 rooms and at home as they are overseas next term. It would be great to have a few families attend the Mass along with the teachers if you make it to celebrate this special moment in their faith journeys.
PARENT INTERVIEWS
We need to catch up with parents of all students at this time of year. Please make sure you have sent in the parent interview note with lots of ticks indicating available times so we can send a reply with a suitable time slot. Many thanks to those who already have.
EDUDANCE
Yes ... The kids have been working hard this term to produce their item. They have done a great job. Our teacher Linda Bancroft has been busy setting up final floor spots. Unfortunately myself and Miss Matheson were overlooked ... Can you believed it? I had worked hard making the kids look great I thought. To be honest my best efforts on the dance floor weren't good enough for Mrs Bancroft to have me on the floor! The concert will be Friday 31st June in the last week of the term.
EduDance Concerts—School Hall:
Blue classes 1.00—1.40pm
White classes 2.00-2.40pm
DRESS REQUIREMENTS FOR EDUDANCE ... We're going to wear
1. Our blue sports shorts
2. A white or black top
Note: Mrs Bancroft will apply face make up on concert day. She is using basic water based paints ... BUT ... Could you inform us if there are any allergies in regard to this?
Many thanks
Mr Milne and Miss Matheson